16 Dec

DallBogg takes 39th position in the Top 100 Insurance Companies in SEE for 2019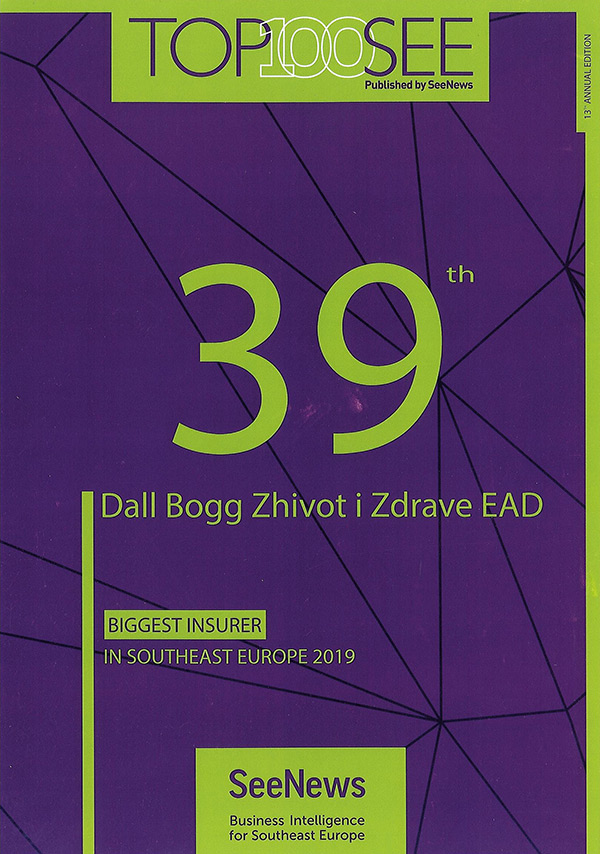 What a success! DallBogg: Life and Health stepped on 39th position in the ranking amidst 100 of the biggest insurance Companies in the South-Eastern European (SEE) region, as SeeNews informs!
In 2018`s ranking, 46th place was granted to DallBogg, but for the year of 2019, the insurer looped with 7 spots ahead.
Top 10 in the chart offers no surprises, as the spots are held by the same companies from the previous issue of the chart. The leader is the Slovenian Zavarovalnica Triglav d.d., followed by Zavarovalnica Sava d.d. Third place belongs to the Romanian giant City Insurance SA, which this year swapped places with the fourth in line Insurer Croatia Osiguranje d.d (Croatia).
In terms of Gross-Written Premium (GWP) growth, the only two Bulgarian Insures worth a mention are DZI Life insurance and DallBogg: Life and Health with 74.5% rise and remarkable posted rise to 73.2 million EUR.
In the year of 2019, Bulgaria, Croatia and Serbia all beat Romania in terms of profit.
The combined GWP of the SEE Top 100 insurers jumps to 8.8 billion EUR., which equals to 28.4% growth for the Insurance market combined.